Weight Loss: Exercize
4 types of burnout and how to deal with it.
There are 4 types of burn out.
"Excited Looser"
-You exercise every day
-Very determined to reach your goal weight
-Push yourself harder
-Sick of exercising, physically can't take it anymore / burned out.
Resolution: Take it slow. You can't jump over your psychological and physical abilities.
Burnout happens when you expect too much too soon. Start with lowest reps, sets and weights. Work your way up.
Balance excitement with bigger picture.
"Discouragement"
-You are excited in the beginning.
-There are no immediate results.
-You work so hard…
-Burnout – excitement faded because there are no or little results.
Resolution: Set mini goals. Mini goals focused on process, not results ( work out 6 times a week for 45 min instead of lose 10 lb in 30 days) Persistence is the key.
"Stalling"
-You are not excited anymore.
-Boring and exhausting – your perception of exercise.
-Burnout – you would do anything instead of exercising.
Resolution: Switch over your exercise every week. Plyometrics, yoga, zoomba, running, cycling, pilatis, try everything and switch, switch, switch.
"Surrender"
-You are excited in the beginning.
-Then something comes up.
-You will exercise tomorrow…. maybe…
Resolution: Looks like exercising is not on the list of your priorities anymore – get a friend to work out wih you or Facebook group, forum, tracker, whatever can keep you accountable for logging every day.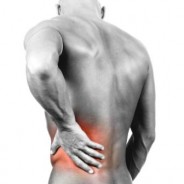 Lower Back Exercise for pain management in lower back area In order to manage lower back pain stabilization training need to be performed first. First step of stabilization training begins with isolated muscle contractions. Stabilization training starts with the patient being instructed to get into neutral spine position. The neutral spine position is where the spine is in ideal alignment and is found by envisioning the face of a clock on the abdomen, with 12:00 at the belly button and 6:00 at the pubic bone. Which means straight line...
read more