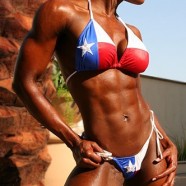 Oct

28
Tags
Related Posts
Share This
What fitness models eat?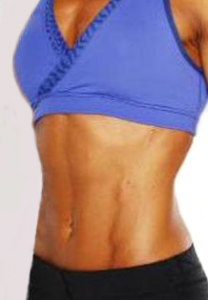 How Fitness Models Eat
Had you ever wonder how fitness models train and eat?
The main thing in getting ready for an event is diet.
If you want to look good and have energy for exercise, the diet needs to be cleaned up.
Success of getting ready for the big event consists of diet, exercise and beauty – so eat clean (60% of your success), train (30 % of your success) and exfoliate, tan, moisturize, hair removal (10% of your success).
Thus, diet is more important in this proccess than anything!
1. Forget about sugar, starches ( pasta, potatoes, white flour), processed food and fast food.
2. Welcome lean protein ( chicken, fish) – 60% of your diet, complex carbs ( quinoa, brown rice, buckwheat, oatmeal) – 15% and healthy fats ( olive oil, avocado) – 25% of your diet.
3. Calculate your daily calories. If you need to lose weight- try to consume no more than 10 calories per each pound of your body weight. If you are in decent shape – consume about 15 calories per pound of your body weight. Eating enough calories in the proper macronutrient proportion will help you build muscle, increase your metabolic rate, and ultimately lose more fat. It will also set a solid foundation for your body and help it adapt properly to each new phase of contest dieting. Here's an effective nutrition plan to get started.
Breakfast – 5 egg whites with spinach, mushrooms, onions, tomatoes, or whatever vegetables you like. Or oatmeal, just make sure it is not premixed or instant oatmeal, but real oatmeal. One of the fastest ways to get breakfast is to mix four or five egg whites in a blender with half a cup of oatmeal, a couple of packets of Splenda and some cinnamon, then pour the mix into a skillet and cook them like pancakes.
Most athletes know that eating the same food everyday will help to lose weight. Cooking ahead and having plan for each time you eat will help to stay on program.
Midmorning: No fat, no sugar protein shake. Add strawberries or blueberries for taste. Or coffee instead of water to make mocha shake.
Lunch: tuna, shrimp, fish, chicken, turkey with vegetables and one scoop of brown rice.
Midafternoon: protein shake or piece of chicken or tuna.
Dinner: stir fry with chicken or lean strips of beef and a bunch of peppers, onions, broccoli, zucchini, cauliflower, green beans, cabbage and mushrooms. A leafy green salad with tomatoes, asparagus, spinach, bell peppers, cucumbers, green onions, and chicken or shrimp on the top would be great as well.
If you are hungry before to go to bed, all you are allowed to eat os protein shake or egg whites. Protein only.
Water: one gallon a day of water. Two glasses between meals. No soda, soft drinks, no artificial sweeteners, no juices. If you are craving sugar, use splenda.
Seasonings: vinegar, mustard, relish, salsa, hot sauce, and just about any dry seasoning. Sugar-free gum is allowed.

SEE THREE DAYS BEFORE EVENT COUNTDOWN HERE