Beauty
Beauty Essentials is determined to bring you the best in beauty department.
Beauty Essentials will provide you with latest products, old tricks, best finds in beauty department.
Now Beauty Essentials would like to present to you Fysiko Lash Growth Serum because first thing people notice in women are eyes and long, thick eyelashes is sign of health and beauty.


Fysiko Eyelash Growth Serum is the only natural serum designed to grow lashes, doubles lashes length and volume in 6 weeks and compaired to Latisse by the manner it works, but there are few very important differencies.
Fysiko Lash Growth Serum does not have medication, it does not require prescription.
Fysiko Lash Growth Serum is made with all natural ingredients.
Fysiko Lash Growth Serum lasts 8 month, not 1-2 months as Latisse.
There are no dangerous side effects connected with Fysiko Lash Growth Serum
Fysiko lash growth serum could be used on lower eyelashes and brows.
Overall cost of Fysiko Lash Growth Serum is less than Latisse – it is $139.00 for 8 months supply.
Guaranteed to work. 30 day return policy.
more information – Fysiko Lashes
Beauty Essentials LLC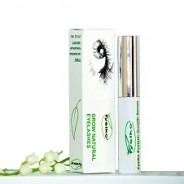 New Fysiko Eyelash Serum Review I never realized how thin my eyelashes were until now and the before and after pictures truly emphasize that! Using the Fysiko eyelash serum was easy and painless and I would simply apply it every night before bed. I was aware upon reviewing this product that results were not immediate and could take up to 16 weeks. It soon became routine to use the serum every night and I just patiently waited for a few months to pass so I could see the results. I never suffered any pain or discomfort from using the serum and...
read more