Articles
Did you hear about Fysiko eyelash growth serum?
This is magic solution you can use if you have small brittle eyelashes or not enough elashes.
Fysiko eyelash growth serum is natural solution which applied every night on the base of eyelashes to stimulate eyelash follicle to grow eyelashes.
Fysiko Serum also works on eyebrows.
It stimulates eyebrow follicle to make it grow.
Fysiko eyelash growth serum comes in 8 ml container and it lasts 6-8 months. Fysiko eyelash growth serum need to be used daily and it takes about 4-6 weeks to see results. For some it takes up to 8 weeks to see results.
Clinical studies verified that 98% of participants experienced eyelash growth. This is very high results rate.
If you are trying Fysiko Eyelash Serum, be patient, it will work, you just need to give it a chance and you will have amazing long and full eyelashes.
Troubleshooting for Fysiko Eyelash Growth Serum
1. Make sure to remove all makeup every night. If makeup is not fully removed and you still have mascara or eyepencil on the base of eyelashes – serum may cause irritation, you may get infection, redness, or serum may not even work, as mascara and pencil have chemicals, which destroy follicles of your eyelashes and cause infections!
2. Use gentle make up remover. Dont rub your eyes.

Vitamins
Vitamin Articles
Vitamins are organic substances (or compounds) necessary in small quantities for healthy growth and development of organism.
Vitamins are required in the diet in only tiny amounts, in contrast to the energy components of the diet.
The energy components of the diet are sugars, starches, fats, and oils, and these occur in relatively large amounts in the diet.
The largest number of vitamins (e.g., B complex vitamins) work to help enzymes in their work as catalysts in metabolism.
Vitamin A ( retinal, retinol or carotenoids) is responsible for promoting health and growth of body tissue, helps with teeth and bone formation, promotes great skin.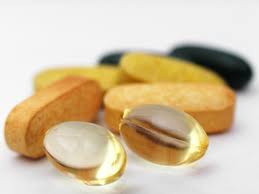 Thiamin ( Vitamin B1) Promotes growth and proper function of muscles, heart, and nervous system; assists in digestion of carbohydrates.
Riboflavin (Vitamin B2) Helps to maintain healthy skin, hair, and nails; helps to form antibodies and red blood cells; aids in carbohydrate, fat, and protein metabolism.
Niacinamide (Vitamin B3) Reduces cholesterol levels in the blood; maintains healthy skin, tongue, and digestive system; improves blood circulation; increases energy.
Vitamin B5 Fortifies white blood cells; helps the body's resistance to stress; builds cells.
Pyridoxine Vitamin B6 helps metabolism of fats and carbohydrates; supports the central nervous system; maintains healthy skin.
Biotin helps to speed up metabolism of proteins and fats; promotes healthy skin.
Cobalamin (Vitamin B-12) helps your central nervous system make myelin. This structure surrounds nerve fibers and insulates them from injury by antioxidants or physical stress (such as high blood pressure).Promotes growth in children; prevents anemia by regenerating red blood cells; aids in the metabolism of carbohydrates, fats, and proteins; maintains healthy nervous system.
Folic Acid (Folate, Folacin) helps the liver eliminate toxins, promotes the growth and reproduction of body cells; aids in the formation of red blood cells and bone marrow, very important for prenatal care.
Vitamin C (Ascorbic Acid) is one of the most powerful antioxidants; essential for healthy teeth, gums, and bones; helps to heal wounds, fractures, and scar tissue; builds resistance to infections; assists in the prevention and treatment of the common cold; prevents scurvy
Vitamin D helps the absorption of calcium and phosphorous which is important for teeth and bone health.
Vitamin E is very powerful antioxidant, it supplies oxygen to blood; provides nourishment to cells; prevents blood clots; slows cellular aging.
Vitamin K (Menadione) prevents internal bleeding; reduces heavy menstrual flow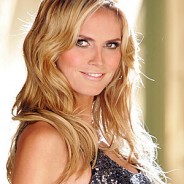 Heidi Klum on her diet: "I actually eat a lot. I just eat the right things. For example, for breakfast a little fruit. I love oatmeal with, like, fruit in it, berries or bananas, you have to get creative with it! You can actually make it taste good! For lunch, big salad with chicken or pasta. For dinner, I do a lot of stir-fried in the wok, with cabbage, all different vegetables, rice. If you eat a big lunch and breakfast and a medium dinner, you shouldn't have to eat all the munchy stuff in between and you should be fine....
read more