Tags
Related Posts
Share This
How to grow bigger eyelashes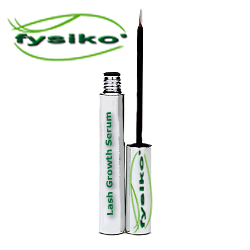 Lots of women are obssessed with their eyelashes. Almost every celebrity wears eyelash extensions. Volumizing and lengthening mascara is in huge demand.
Fysiko Eyelash Growth Serum is leading treatment for short or not enough eyelashes, it helps to grow your own lashes, makes eyelashes longer, thicker and sexier. Fysiko Eyelashes is compared to LATISSE, but does not require prescription and visit to a doctor. Go to FYSIKO Lashes for more information
To lengthen their eyelashes most women turn to eyelash extensions – very fast growing industry. Eyelash extensions will allow most women turn short lashes into sexy and voluminous eyelashes in a matter or two – three hours! The procedure costs from $99.00 for shorter version of extensions to $300.00 for very big, pageanty looking lashes. The only problem is that within two – three months after wearing eyelash extensions ( which require touch ups every two – three weeks) most women find that their own eyelashes getting weaker due to heavy extensions and glue. This is why most eyelash extension places will recommend you to use some type of eyelash strengthening formula to support your eyelashes.
If you are looking for getting extensions in Salt Lake City, UT area, the best place to go is Lash Envy, located in Sandy, UT. It is professional, quiet and reliable place to get eyelash extentions. The owner Kristy Campbell created nice and comfortable salon where all they do is eyelash extensions. It is very private and relaxing salon with quiet music that turns this possible nerveracking experience into pleasant one. They have three chairs with plush blankets and full sets of eyelashes from small to huge and very knowlegeable stuff.
It is very important to go to professional place to have eyelash extensions done, because side effects after unprofessional application could be loss of your eyelashes, loss of vision, lots of glue, paiful experience, redness, puffiness.
To grow your own eyelashes, use special treatments, like Fysiko Eyelash Growth Serum, use once a day before bed time, apply thin stroke on the upper lashes after removing eye make up. use for 6-8 weeks to see results. Go to http://fysikolashes.com for more information.