Beauty
Beauty Essentials is determined to bring you the best in beauty department.
Beauty Essentials will provide you with latest products, old tricks, best finds in beauty department.
Now Beauty Essentials would like to present to you Fysiko Lash Growth Serum because first thing people notice in women are eyes and long, thick eyelashes is sign of health and beauty.


Fysiko Eyelash Growth Serum is the only natural serum designed to grow lashes, doubles lashes length and volume in 6 weeks and compaired to Latisse by the manner it works, but there are few very important differencies.
Fysiko Lash Growth Serum does not have medication, it does not require prescription.
Fysiko Lash Growth Serum is made with all natural ingredients.
Fysiko Lash Growth Serum lasts 8 month, not 1-2 months as Latisse.
There are no dangerous side effects connected with Fysiko Lash Growth Serum
Fysiko lash growth serum could be used on lower eyelashes and brows.
Overall cost of Fysiko Lash Growth Serum is less than Latisse – it is $139.00 for 8 months supply.
Guaranteed to work. 30 day return policy.
more information – Fysiko Lashes
Beauty Essentials LLC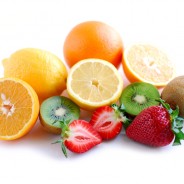 Skin is the mirror of what's going on inside the body. Acne, rosacea, pimples, psoriasis, dull skin and aging – all signs of dysfunction inside the organism. For best results of great looking skin is recommended to eat lots of protein and vegetables, drink 2 liters of water a day, stay away from chemicals in food, exercise and eat healthy fats – fats, coming from avocado, coconut, fish. Unless one consumes 12 servings of vegetables and fruits during a day, supplements and vitamins should be taken to supply organism with...
read more