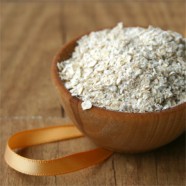 Sep

11
Tags
Related Posts
Share This
Facial Masques
Dry Skin Masque
Simpliest way to make a masque for dry skin is to take any fruits, like strawberry, or banana, any one fruit, add honey, maybe avocado if you have one, mix it together.


Apply to your skin, wait for 10 min, better while you are laying down in the tub, rinse it, by taking it off with cotton ball.
Another great masque for your face if you have dry skin is strawberries and milk cream or sour cream. Add one spoon of honey.
Oily Skin Masque
For oily skin the main thing is not to overdry it, because you may get another problem of sensitive and red flaky skin. It is really hard to apply makeup on this kind of skin because makeup slides off and clogs the pores and visible no matter what you do and pieces of dead skin do not allow makeup to blend.
Anyways.. here is a masque
lemon juice ( about 1 teaspoon) and 1 egg white, blend together and apply thin layer on your skin using cotton ball, 10-15 min and wash it off with likewarm water; or you may just use kefir. Apply on your skin and rinse it off in 10-15 min.
Also to refresh oily skin helps masque with kefir, lemon juice and parsley. a little bit of kefir, one table spoon of cut parsley and sqeeze some lemon. keep it on your face at least 15 min.

Combination Skin Masque
2 teaspoons of honey blend with 1 table spoon of cotton cheese, 1 table spoon of milk and add few drops of lemon. Apply for 10-15 min, rinze with rooom temperature water.
Normal Skin Masque
One egg white mixed with 1 tablespoon of flour and one tablespoon of honey makes a great masque
All type of skin Masque
1. Everytime you eat yogurt in the morning feel free to put a little all over your face. Make sure your face is clean before application. For very dry skin add a bit of honey.
2. You can add anything to this yogurt to make a masque! Honey, stawberry for dry skin, lemon for oily or normal