Weight Loss: Diets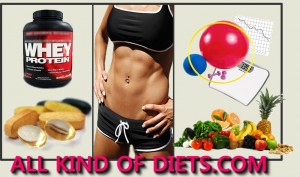 AllKindOfDiets.com is the website that does just that – has information about All Kind Of Diets out there.
Banana diet, Kremlin diet, Atkins diet, HCG diet, vitamins, supplements and reviews of diets.
If you are curious what is banana diet, so were we! The website had been created with sense of humor and we had a lot of fun doing it! Research was extensive, and we were laughing our heads off reading about all kind of diets!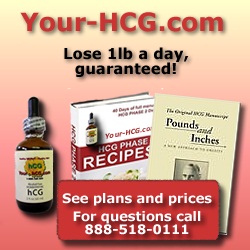 HCG diet is a controversial diet and some doctors say it doesn't work or dangerous, but some prescribe it and some insurances cover it. We searched and searched to find dangerous side effects reports, and did not find any! There should be some in 50 years of diet existence, we thought, but there are no deaths, hospitalizations, any kind of diseases or serious illnesses…
We found, using HCG diet, people are complaining about headache or weakness first week, hair loss, when diet is used over 45 days, constipation. Most HCG diet consulting companies now advise their customers to take vitamins, extra vitamins of B group, as Biotin, B-100 complex, and consume more protein if there is weakness.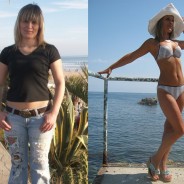 How to lose 20 lb in 20 days – it is 1lb of fat a day! HCG is the diet that delivers. You really can lose 1lb a day! Even more, some customers lose 1.5 lb a day! How do they do it? Following simple rules! It is very powerful and strict diet. If you really want to lose weight and serious about it – this is your chance, and if you have more weight, you will lose faster! No exercise required. Rules of HCG diet could be found in Dr. Simeons book on http://your-hcg.com but here are the rules in short: 1.No cheating. Even smallest thing...
read more